We went for a post-dinner walk around the mall. I was starting to miss the kids – I enjoy putting them to bed and watching them drift off to sleep, but my shopaholic husband wanted to shop since we were without the kids. Just when I thought we could finally head home after he got his shopping done, he said he needed to pass something to a friend. I was rolling my eyes by this time and found it strange that he wanted me to come along. Usually he will spare me such unnecessary legwork and I could roam around the mall on my own while waiting. I was starting to smell a rat and the next thing I knew, I see familiar faces.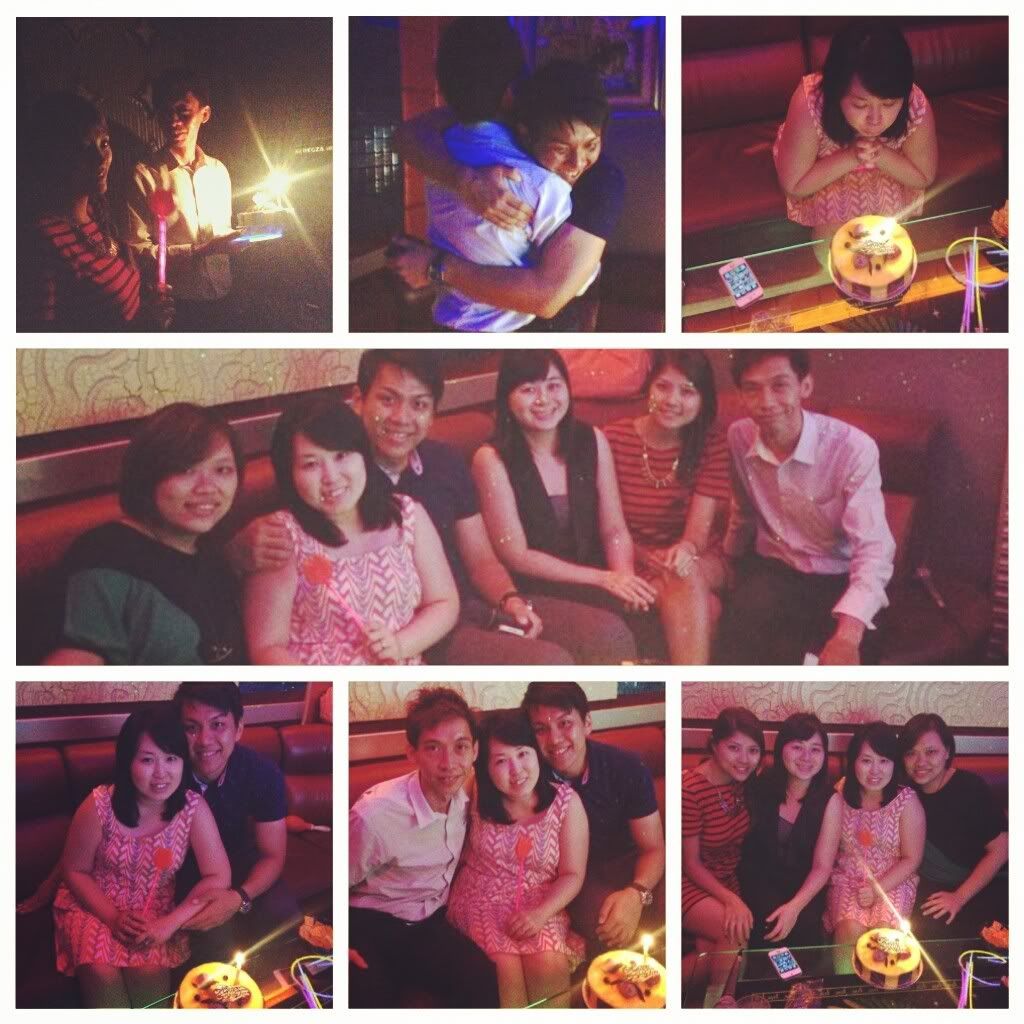 The husb had arranged for a surprise KTV party with The Gang! We got to relive the good old (read: pre-kids) days when we used to frequent KTVs and sang the night away. This time however, we were all quite relieved to know that there is just a 2-hours room package available. Most of us have parenting responsibilities to return to and not much of a stamina to stay up too. Sad but true!
Thank you for collaborating with the husb on this!