We took two days off and made my birthday weekend a longer one we could spend with the kids. I did some last minute scheduling and managed to squeeze in a family photoshoot with Playground Pictures on Thursday morning. I'm hoping we can make this an annual affair so we can see how the kids have grown year after year in professionally taken pictures.
In the evening, my parents took over babysitting duties. At my request for some kids-unfriendly food, we went to try out Bornga for Korean barbecue! The husb is not a fan of Korean food and only has it when he's with me. The meat were adequately marinated and not overpowering. I love how they went so well with the chilli paste and crunchy veg.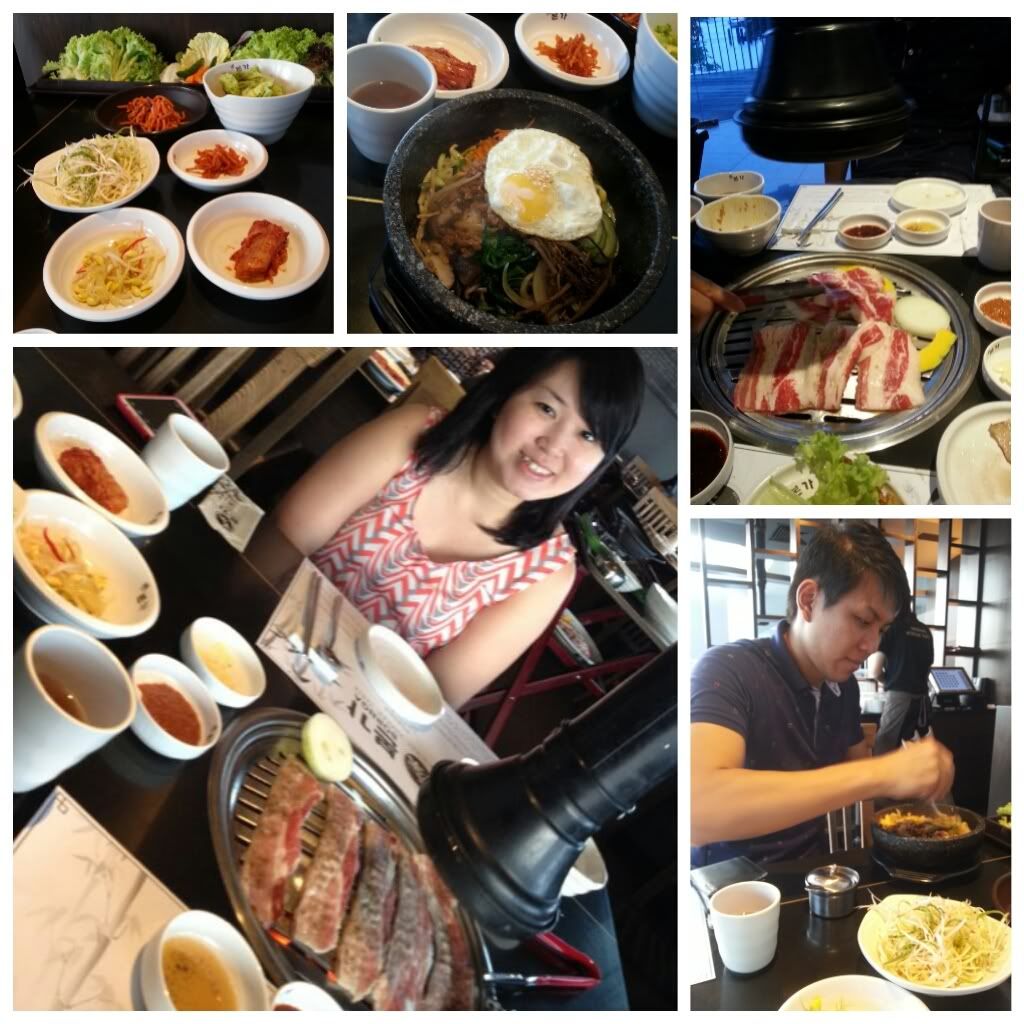 The variety of side dishes were rather limited and they were ALL vegetables – kimchi beansprouts, lettuce, lotus roots, and more lettuce in a Japanese-taste-dressing salad. I was rather disappointed there was no ikan bilis! We both don't take kimchi so I don't know how good/bad it was, but the rest of the side dishes were pretty decent. Together with the greens we had with the meat, suffice to say we were all vegged-out for the night.
I was impressed with the service as they helped to barbecue and cut the meat for us, bearing in mind to check with us on the doneness of the beef we each prefer. The best bit was we didn't have to smell like barbecue meat ourselves when we walked out of the restaurant. They had this tube-like smoke absorber thingy at every barbecue table which well, absorbs the smoke while the food is being barbecued. How thoughtful. Wouldn't mind going back again soon!