I have been wanting to bring the kids to visit the S.E.A Aquarium at RWS since they opened and Teanne's birthday was the best reason to get the husb to bring us there.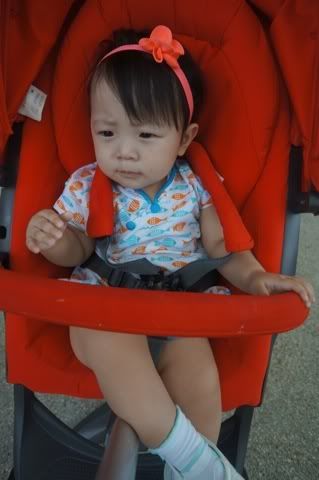 At 1yo, there really isn't much activities that she can participate in, but she can definitely do some fish watching!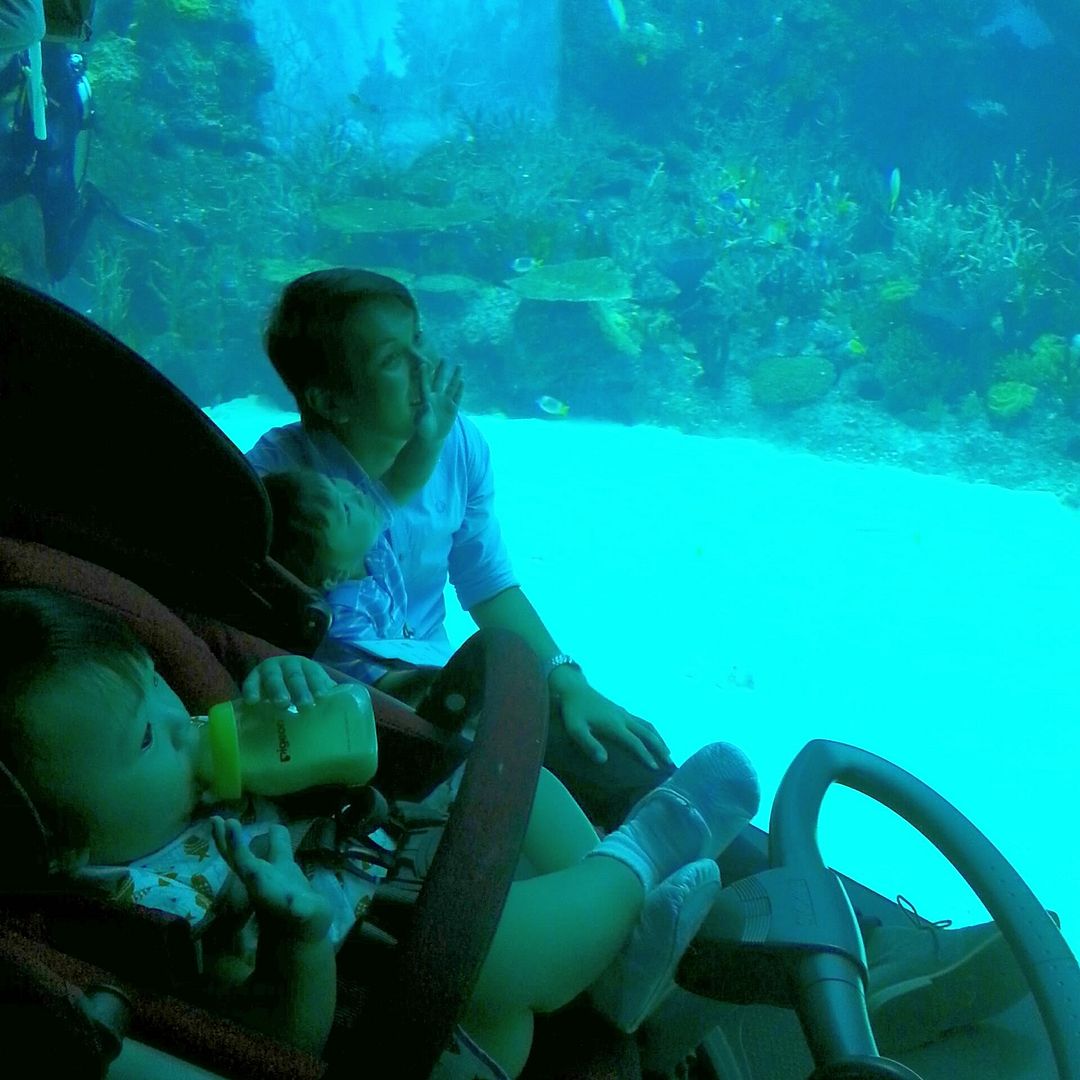 Birthday girl enjoying her excursion – kiao-ka, drink milk and watch the fishes swim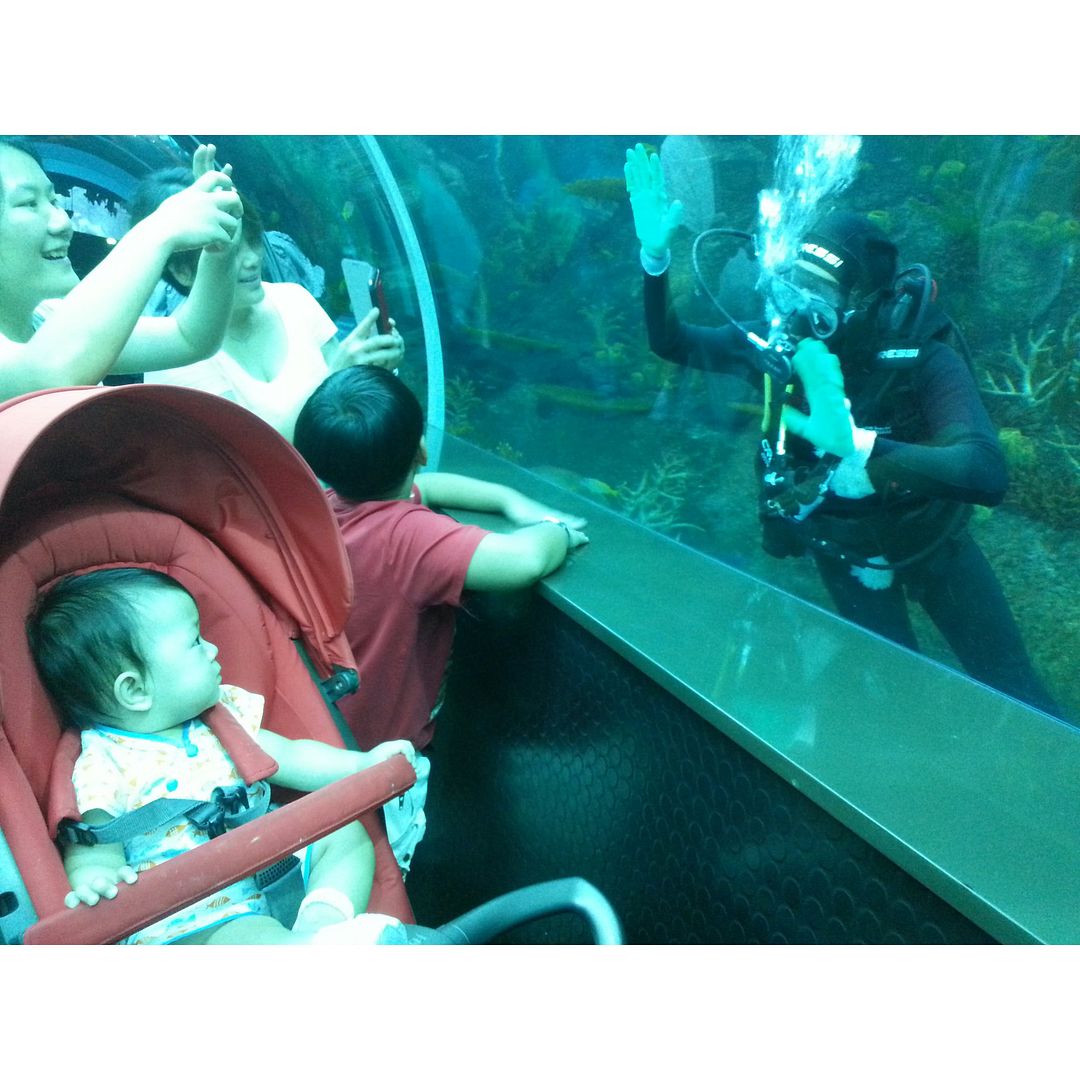 Mr Diver kept waving at Teanne until other visitors came over to take a pic of his enthusiasm but our birthday girl just stared blankly. Embarrassed mom here had to move her out of the way!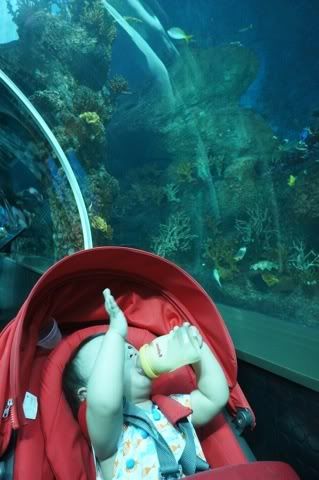 So glad to see that Teanne was enjoying herself and looking out for the fishes. Her Daddy is very particular about having the birthday kid enjoying his/her celebration. Yay to my choice of venue to bring her to!
hello fishies fishies fishies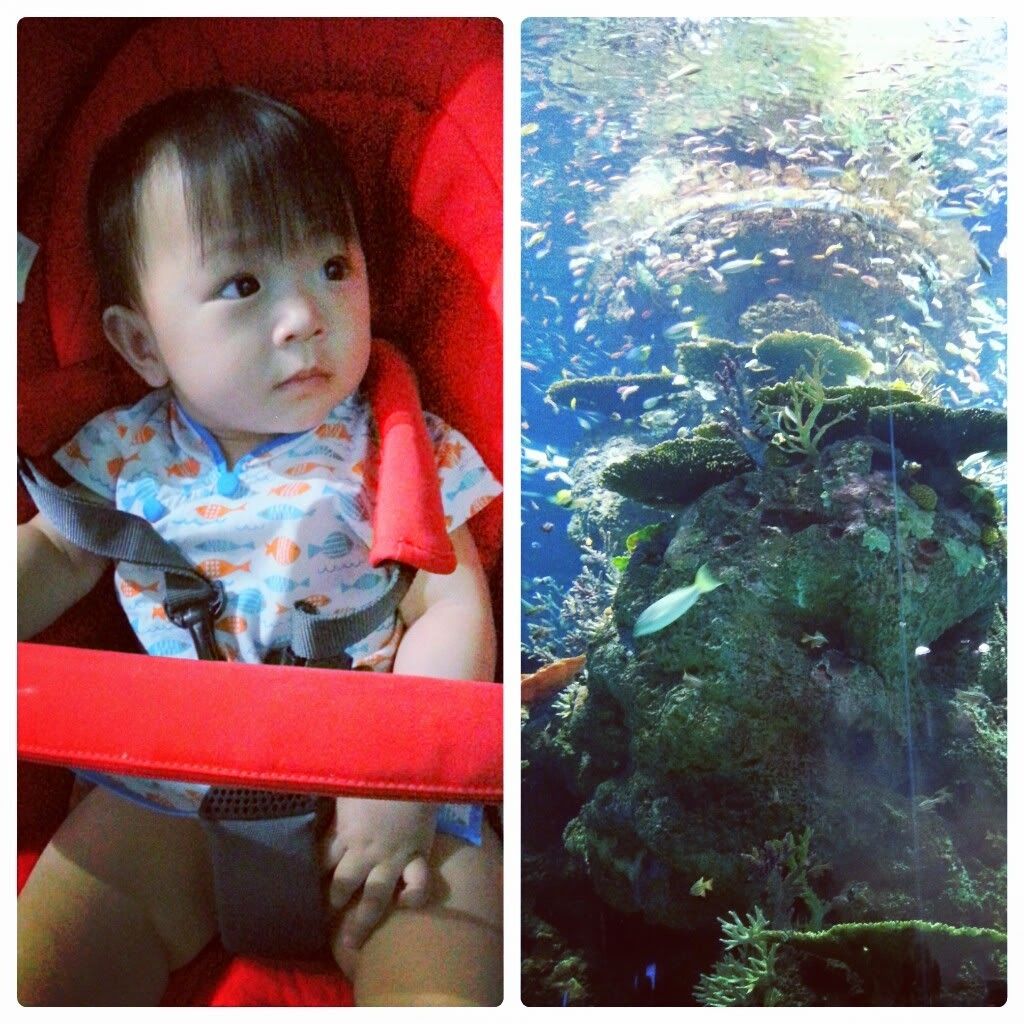 The birthday girl was especially attracted to this myriad of colorful fishes.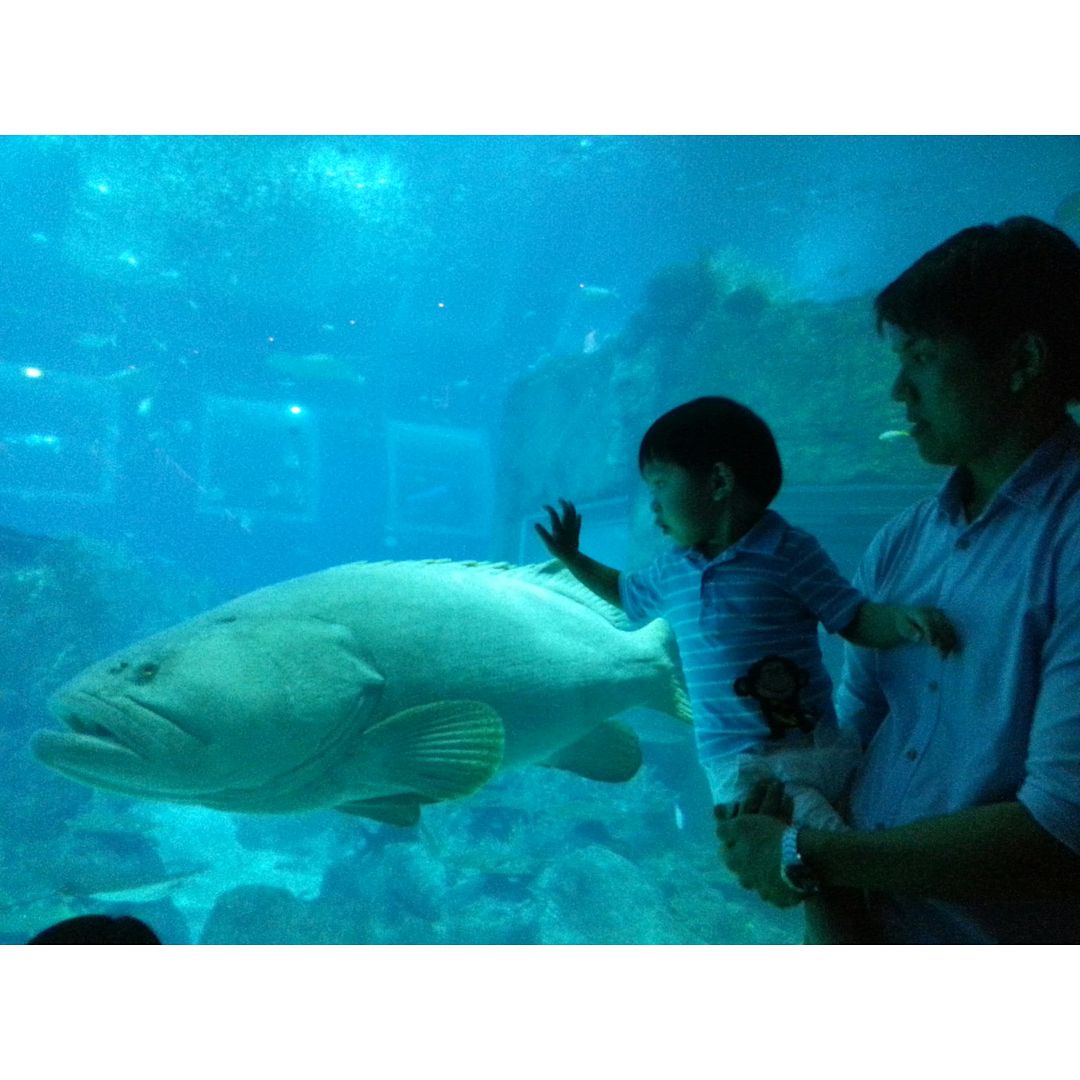 It was excellent timing for Thaddeus to visit the aquarium too as he was learning all about pets and even got to feed fishes in school! He was most excited when he got to see the dolphins and sharks. I felt quite sorry for the dolphins though. Their space looks tight for them.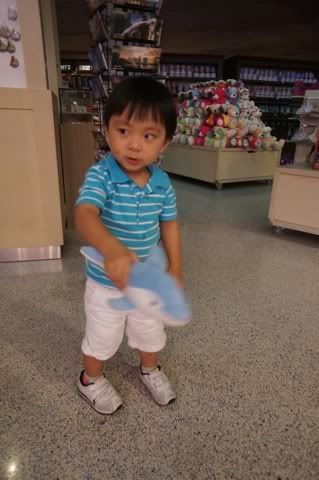 Although it was in the name of meimei's birthday that we got to visit the aquarium, it was gorgor who scored a souvenir. Oh wells, don't think this will be our last visit anyway!