A little more update on day one. So the cub did cry while we were away. He cried when the teacher wanted to shower him. Poor cub must have thought it to be very strange to be bathed by a stranger in somewhere foreign. And he came home with a bruise on his face 'cos he fell during playground time. Thaddeus didn't cry when he fell but went to inform the teacher. Heartache for us!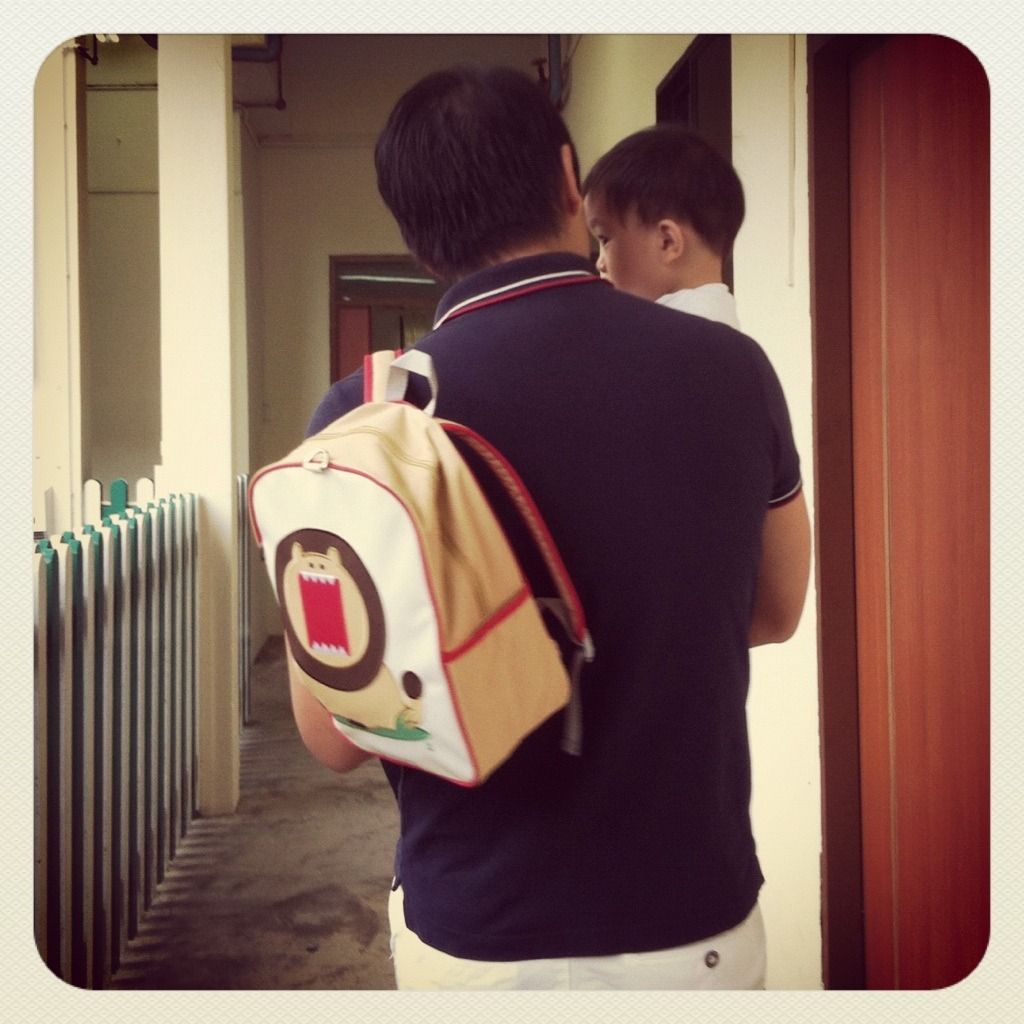 Day two's drop off went better than expected too. We arrived at the classroom during breakfast, told Thaddeus the routine he can expect and let him know we would be leaving soon but would come fetch him later after his nap. He let us go by waving us goodbye! OH GOSH, CAN'T TELL YOU HOW PROUD I AM OF MY CUB! We were out in 15 minutes. 15 minutes!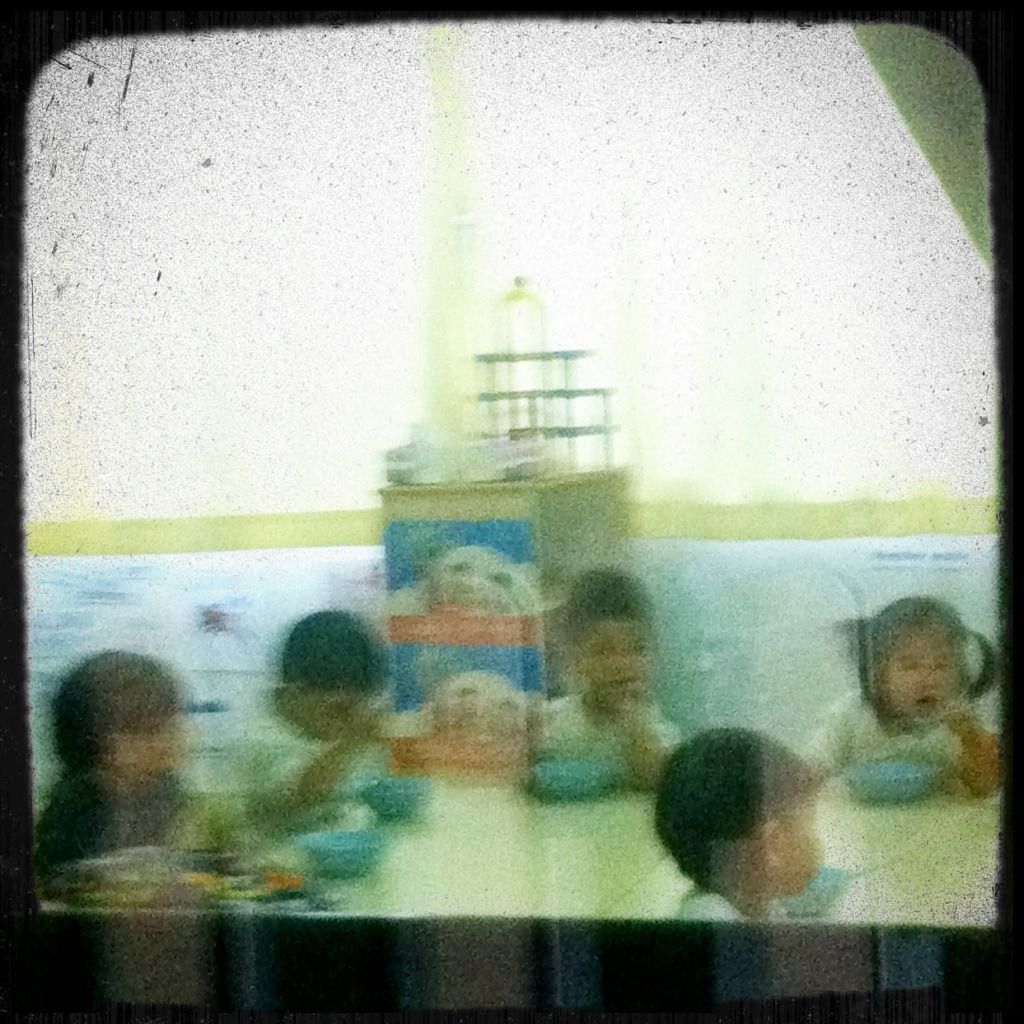 We returned after the naptime to fetch the cub. He started crying as soon as he saw his beloved daddy. The teacher updated us that he cried during shower, didn't take his lunch but snacked on other biscuits, didn't take his milk and didn't take his nap. It's totally understandable cos he's still feels that the environment is strange and foreign to him. We shall take it slow and get my folks to bring him back early for this week at least.