My backlog of posts has grown so much I have no idea where to start.
We have been following through with our plans to bring the kids out as much as we can on weekends. Now that I have a daughter as well, planning of what to wear for the kids seems a whole lot more exciting too. Girls are honestly more fun to dress up, even though my daughter hardly looks like one (for now). Even Thaddeus gets more attention in the fashion department now that I try to complement the siblings' attires whenever I can.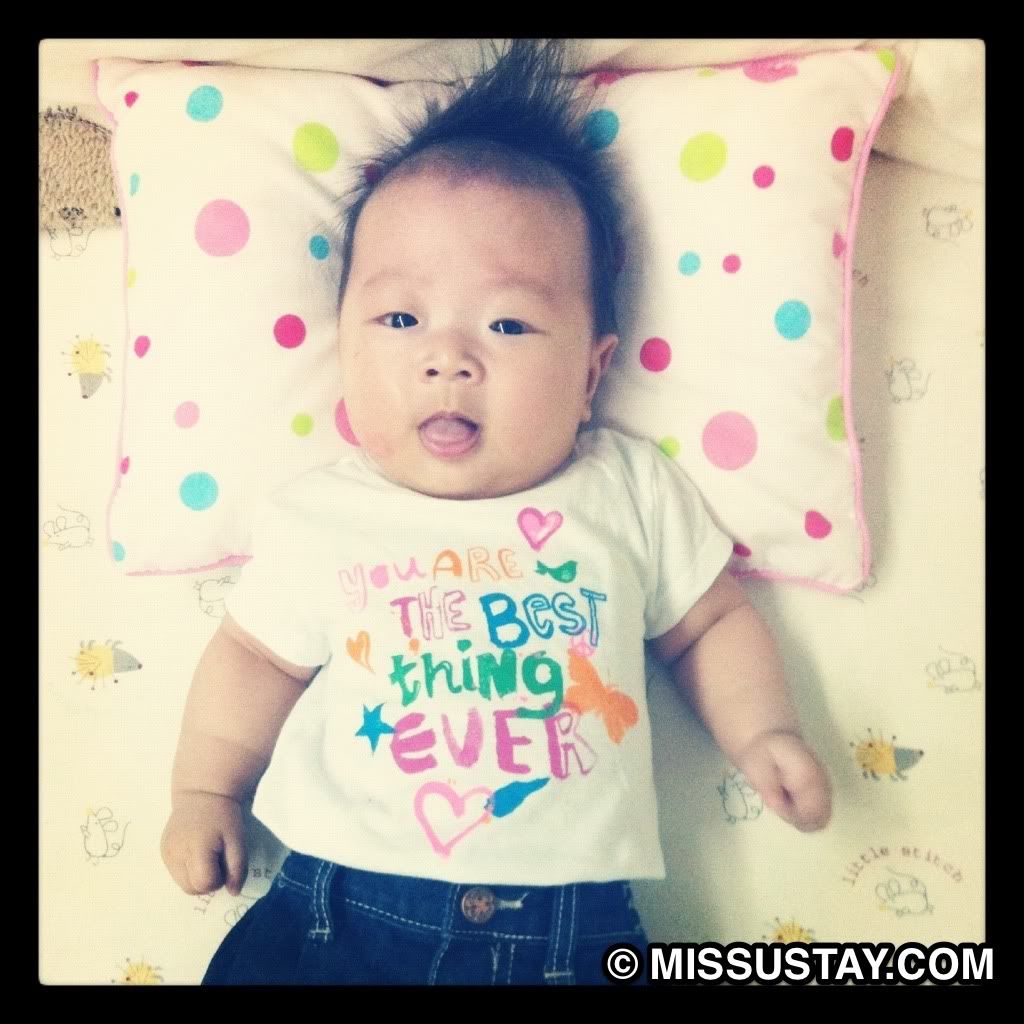 OOTD: cute graffiti t-shirt with denim shorts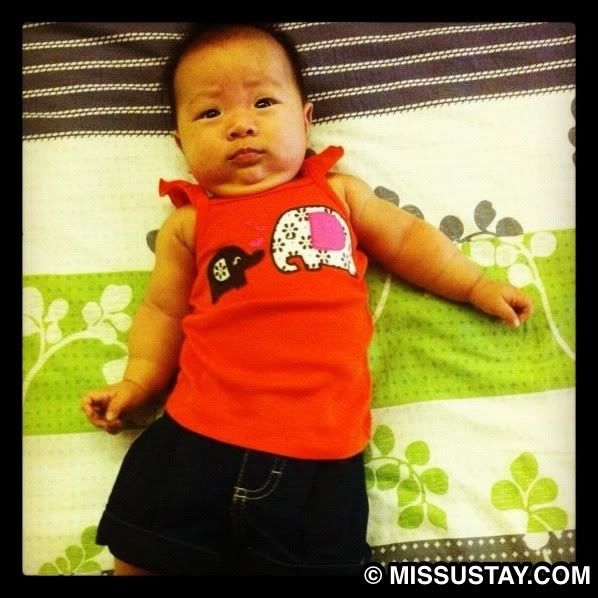 OOTD: tank with denim shorts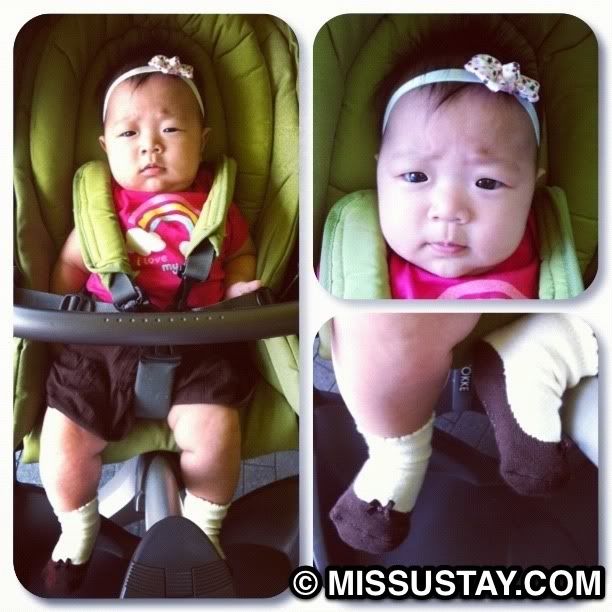 OOTD: Mommy's attempt to fend off "baby boy?" questions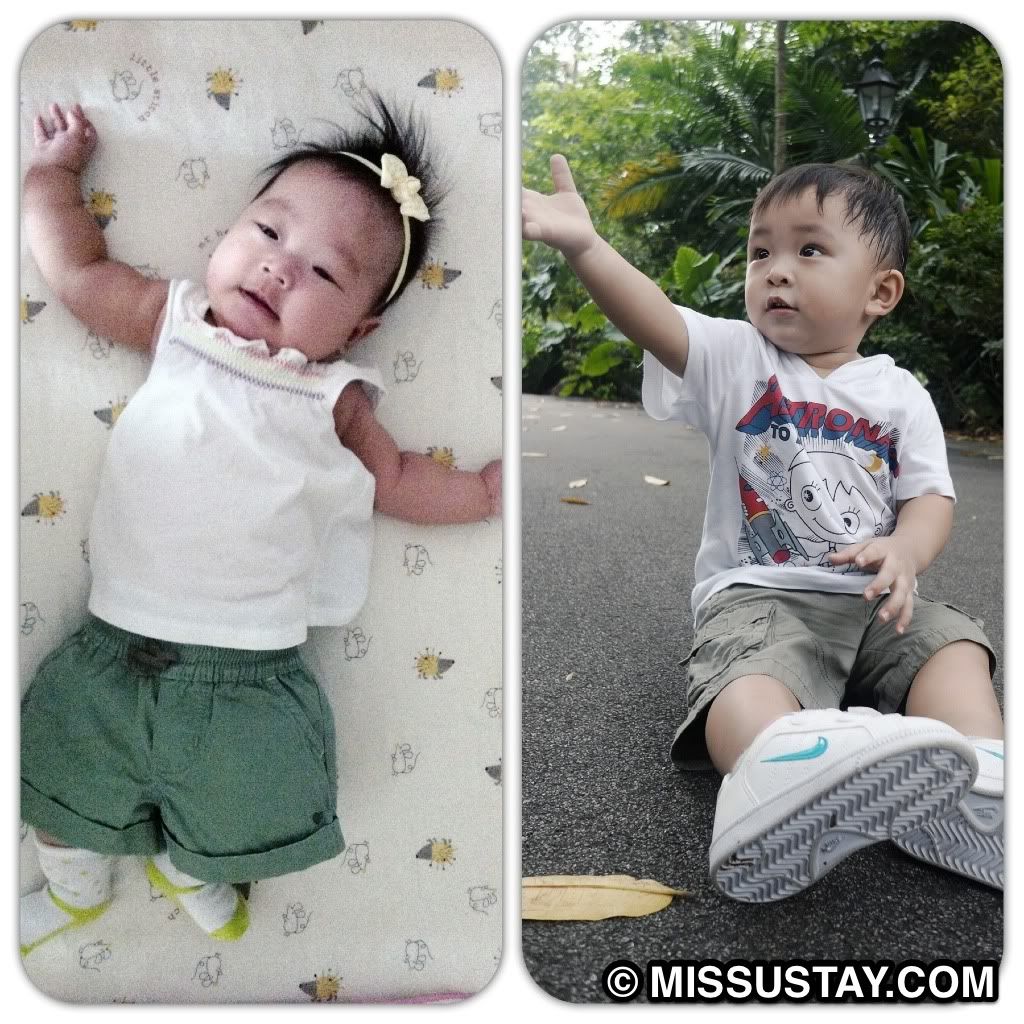 OOTDs: white-green colors for the sibs
OOTDs: flora theme for the sibs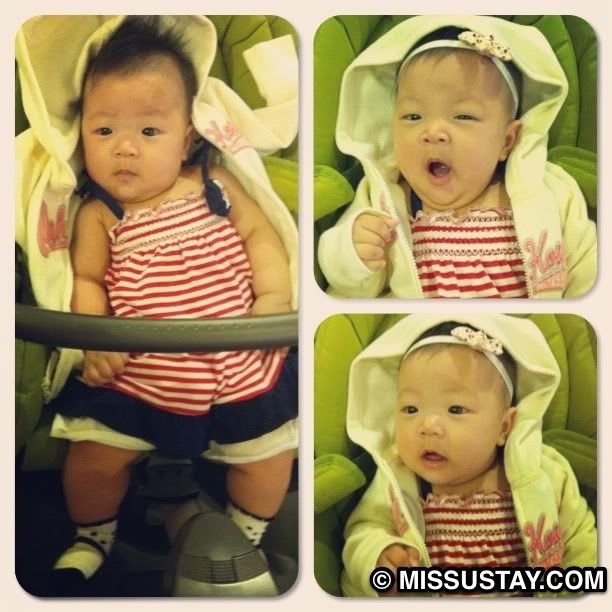 OOTD (1): stripey dress for babysis
OOTD (2): stripey t-shirt for bigbro
I hear more *KACHINK*!