An acquaintance of my dad's has opened a childcare centre in the vicinity and we were invited to check it out since we have quite a number of eligible/soon-to-be-eligible students in our household. 😉
We were given a tour around the facilities and the kids were free to try out the activities and toys in the different sections of the centre.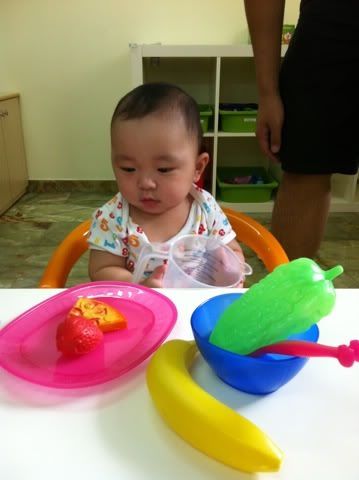 not knowing what he's supposed to do with these stuff initially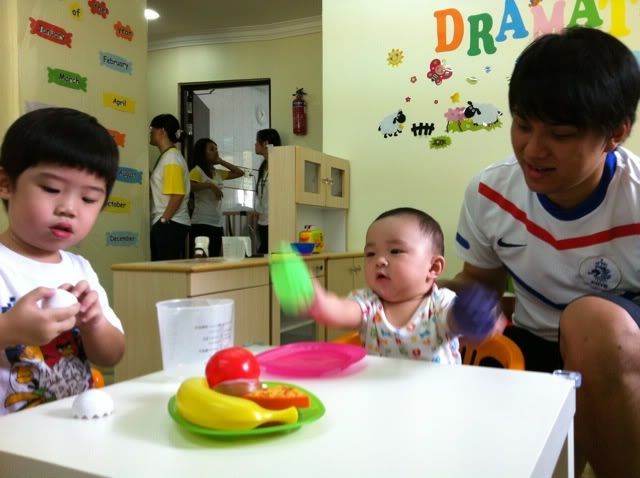 figuring out soon enough 😉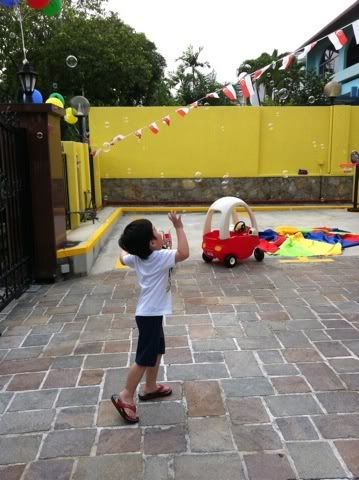 bubbles are ALWAYS a hit with children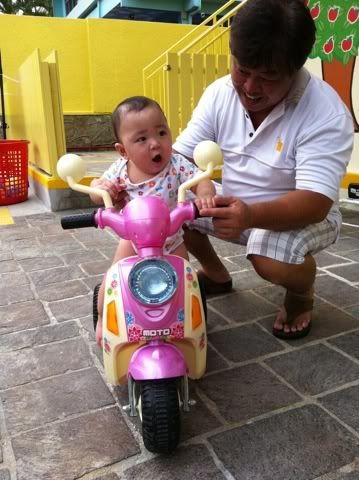 pink works just fine with my son
A spacious facility with considerable space for outdoor activities. Not bad, but we'll continue our search!
Exactly how did I go from my battles with nausea and eczema during pregnancy to checking out childcare facilities with my son now? Time waits for no man indeed.