Into my 31 weeks of parenthood, I realized I have been a tardy mother!
I have not started my baby on fish and porridge, and he's 7 months old! Alright, I admit I'm a worrywart. I have been very careful about what Thaddeus eats because of his tummy trouble in the early days. I started him on solids only after he turned 6 months old and only after my paed said, "yes, you can start!" Actually, babies of my generation started on solids when they were 4 months old!
I have not started on the search for a school for my baby when he turns 18 (months old, that is!). Yes, I am tardy. I have friends who started research during pregnancy and plonked down kiddo's name on wait lists as soon as he/she is born. I am a whole 7 months late! Mannn..I ought to get my act together.
So I'm scouring websites now to find schools with decent facilities (clean, bright and spacious), fun curriculum (happy childhood for my baby! he'll have his fair share of study woes when the time comes) and of a convenient location to us or the grandparents (they can help pick him up if we can't get away). I have a spreadsheet done up so that comparison can be made easily. Now to shortlist and then arrange to check out these centres when the husb is available.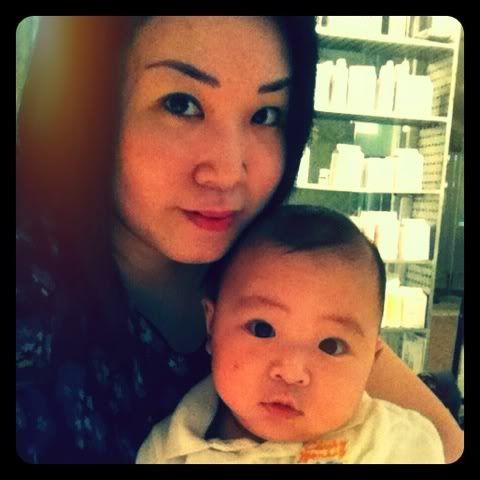 Sigh, my baby is growing up so quickly.