My baby takes the stage of learning through putting things into his mouth very seriously.
the bath towel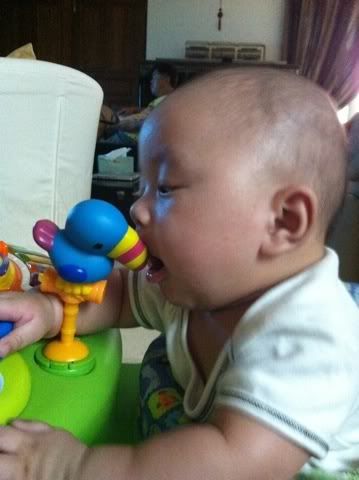 toucan on exersaucer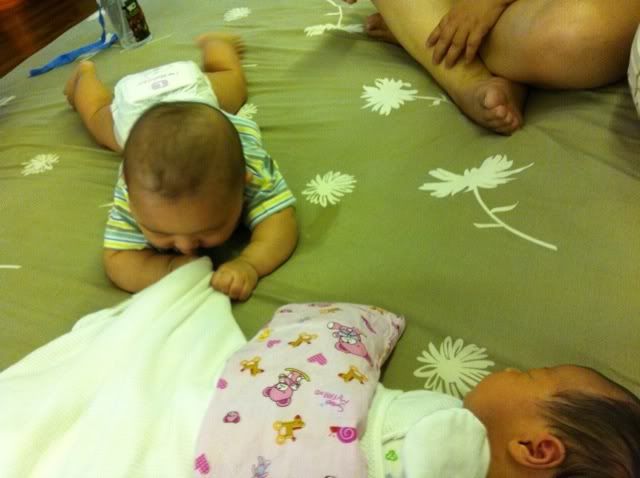 meimei's blanket
testing new carrier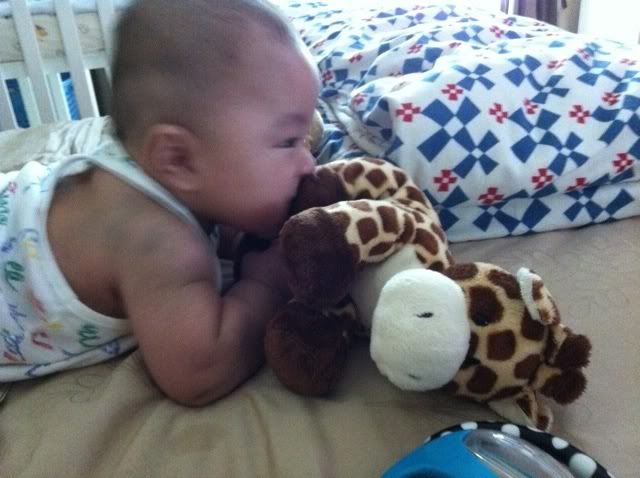 Gigi, the giraffe (check out my tiger cub's ferocious look!)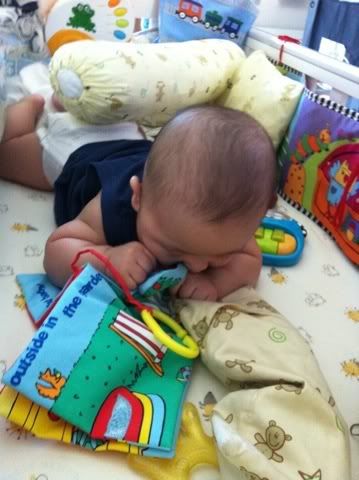 devouring books take a whole new meaning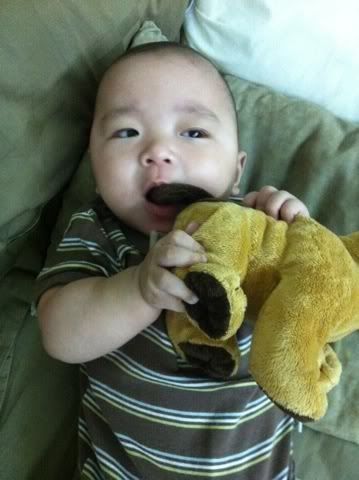 Dino (my pet dog) will be disturbed if he sees this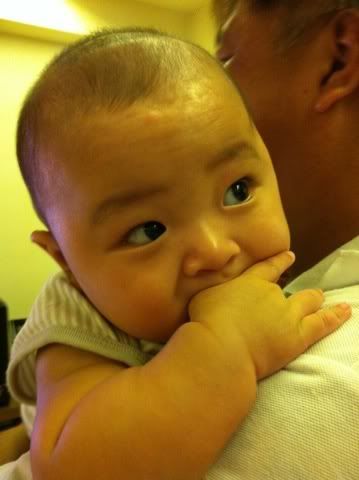 fingers, of course!
present from Matthias-gorgor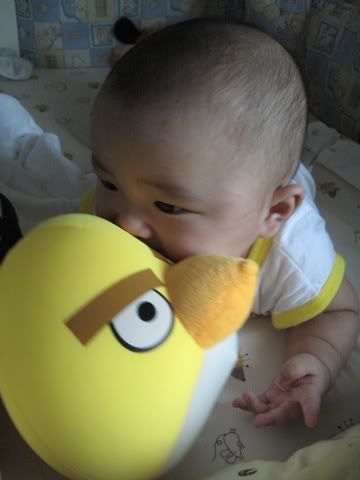 Angry Bird!
devouring REAL books (Mommy's mag, actually!)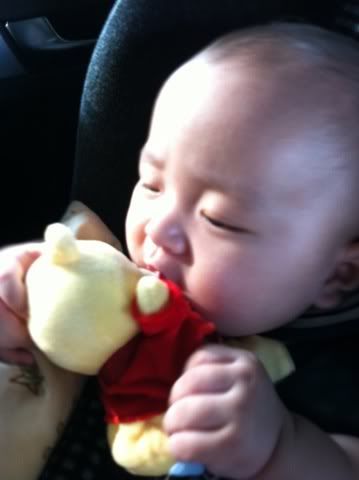 new toy from Aunt
Jann
goes through the rite of passage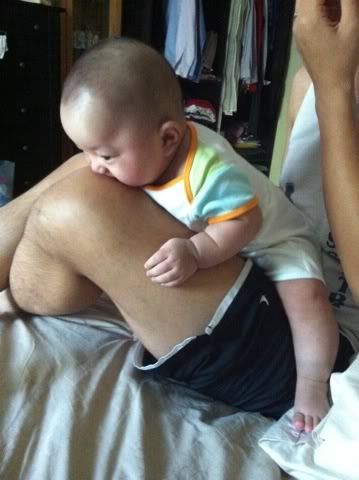 Daddy's hairy knee!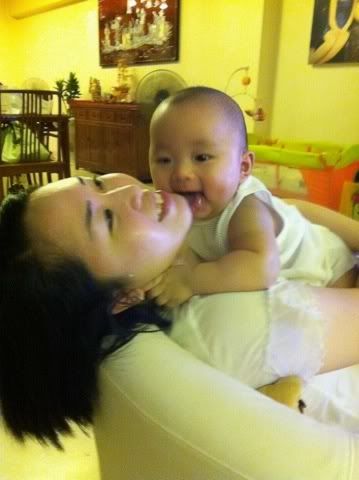 Mommy is YUMMY!