I haven't got the time to write about my nap battles and we've stepped into a new arena – teething! But let's back track a little..
T and I are pretty used to the routine of E.A.S.Y. now. Just that when it gets to the Sleep portion, he likes to make it a tad challenging for us. Above were the strategies he would employ when I try to make him nap on my bed.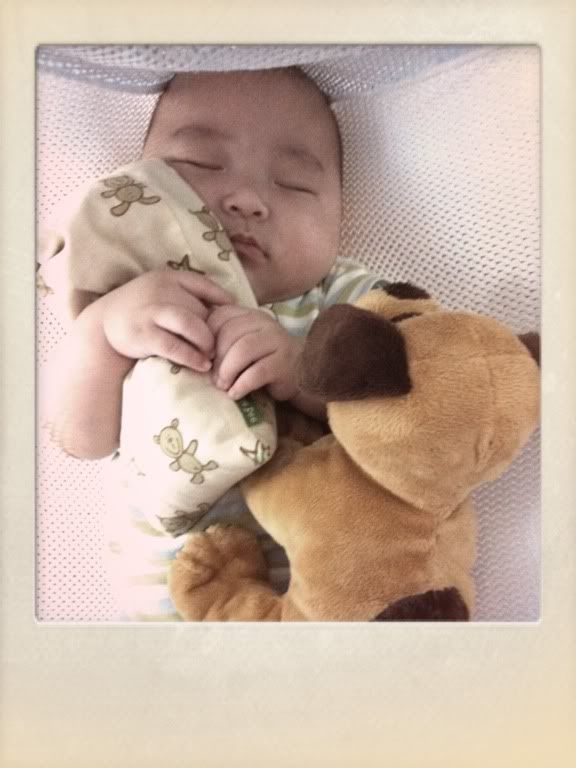 From being okay with napping on my bed, he's taken a strong preference to the sarong and will only nap in it recently. Because of that, I don't get to nap because I need to watch over him. But I don't mind as long as he gets to rest! It's tough on my poor tyke as he's struggling with his teething woes.