To symbolize everlasting marriage, we got ourselves eternity rings as our wedding bands about 5 years ago.
And now, the husb got me another eternity ring to symbolize my everlasting mother-and-son bond with Thaddeus. Hee!
Sorry tweeps! No photo of ring on my finger yet because I'm only seeing my manicurist end of this week.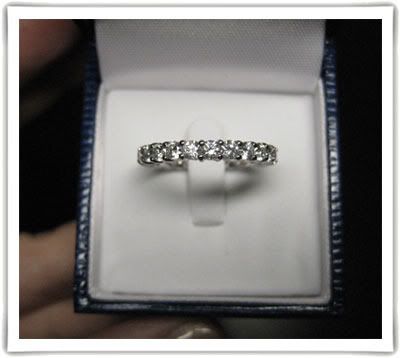 design inspired by
T&CO.
's shared setting band ring