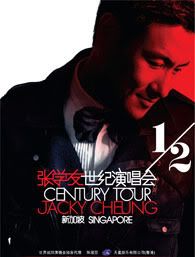 Yvonne posted that she bought tickets to watch Hok Yau in August!! Got me very excited and I went to check with PF, another Hok Yau fan, to see if she wants to go together again. It was a YES!!
Then I realized I have a son to look after by then, so I had to check with the husb.
Me: Dear, I want to go watch Hok Yau's concert in August with the girls.
Husb: He's coming?!
Me: YES! Can you look after baby?
Husb: Hmm..I want to go too. Can? He may retire anytime and I didn't watch the last time.
Me: …… Ok sure. 🙂
I suppose we can get someone to babysit M&M for a few hours then! Hurhurhur.