Oops, another backdated post!
While preparing for their 30th wedding anniversary celebration, my folks thought of having a family portrait taken so that we can update the one hanging in the living room. The last one we took in 2003 had only the 5 of us, and we have grown and multiplied since then.
So on the day of my 3rd customary wedding anniversary, we engaged two of my professional friends for the photoshoot.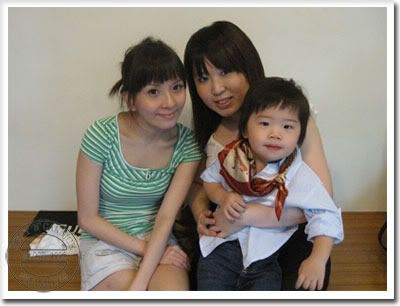 Our photographer initially wanted to start the photoshoot at 9am so that we could get the morning sun. I did a quick check with Lynette on the time we would have to start doing makeup for my mum, SIL and myself and nearly fell off my chair when she said 6am. That means poor Lynette had to get up even earlier! So imagine our glee when our photographer said that we could start at 10am instead. Hey, an hour difference is huge in the morning okayyy!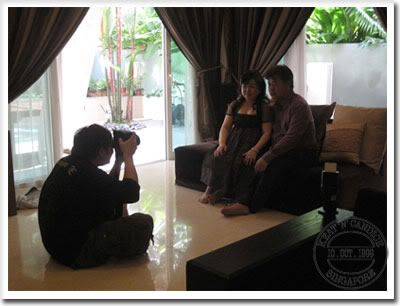 Ron managed to squeeze some time out of his December (peak season!) to help us with the photoshoot, and got a taste of how HARD it is to get my dad to smile for the camera.
He got to experience Baby Matt's fascination with "ootos" (photos) and camera too!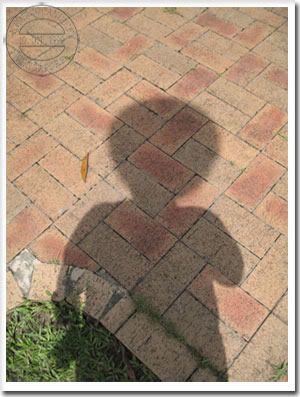 We went to a little park nearby to take more pictures and Baby Matt learned about shadows! He is able to tell me "shadow" whenever he sees this picture. *proud aunty*
Despite the heat (which my entire family is quite resistant to), I thought we had quite a lot of fun during the photoshoot. We could do this more often! 😉